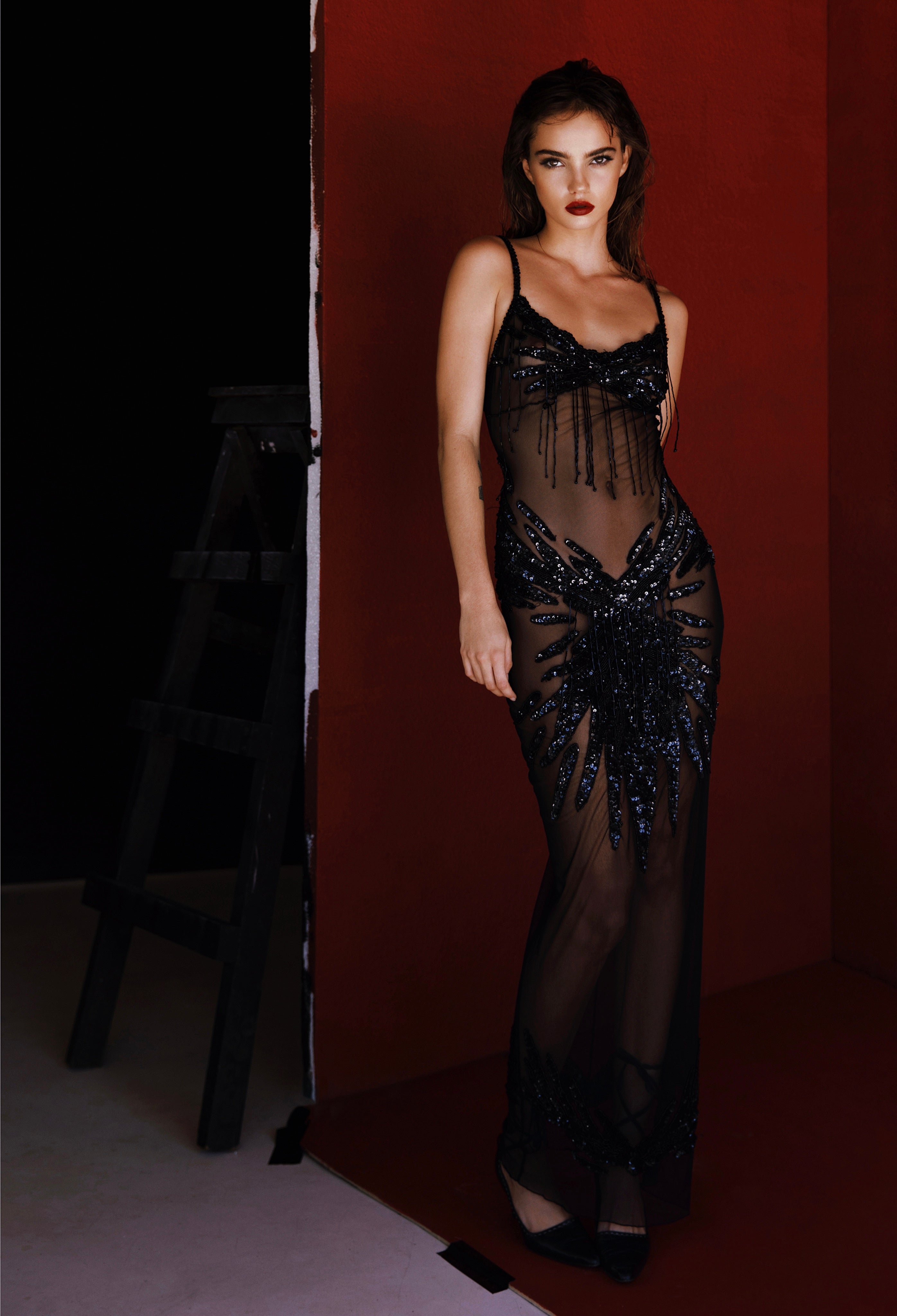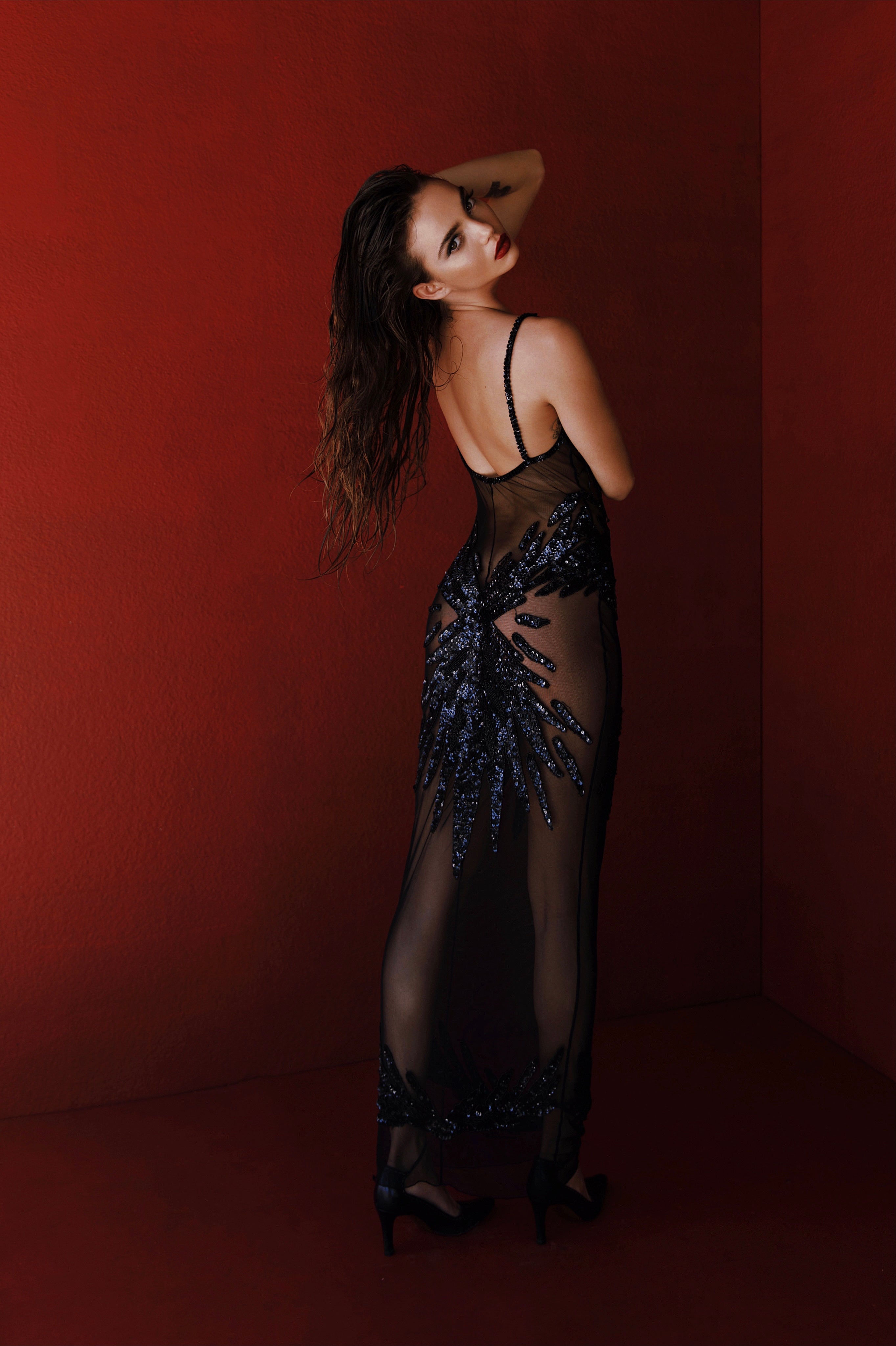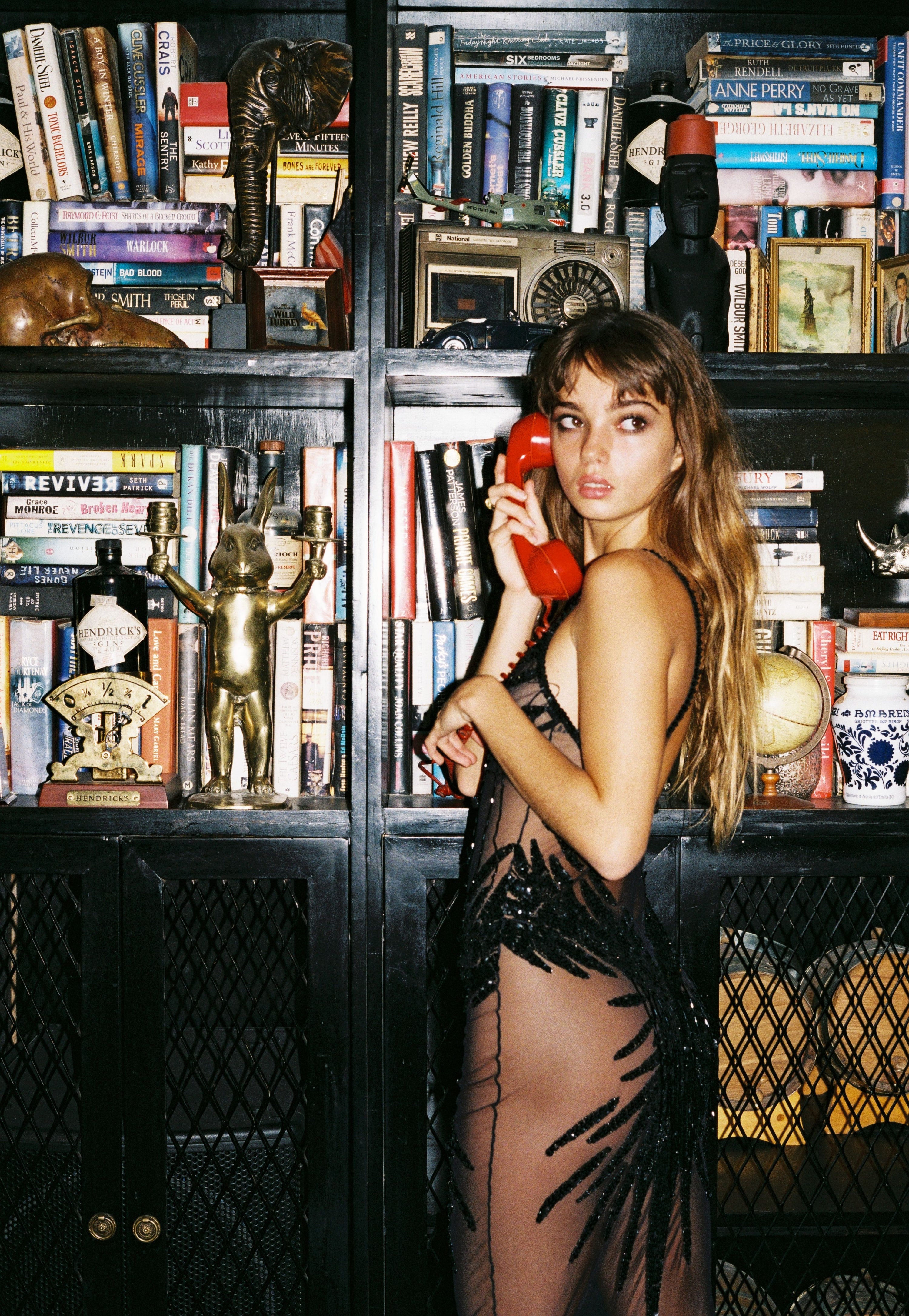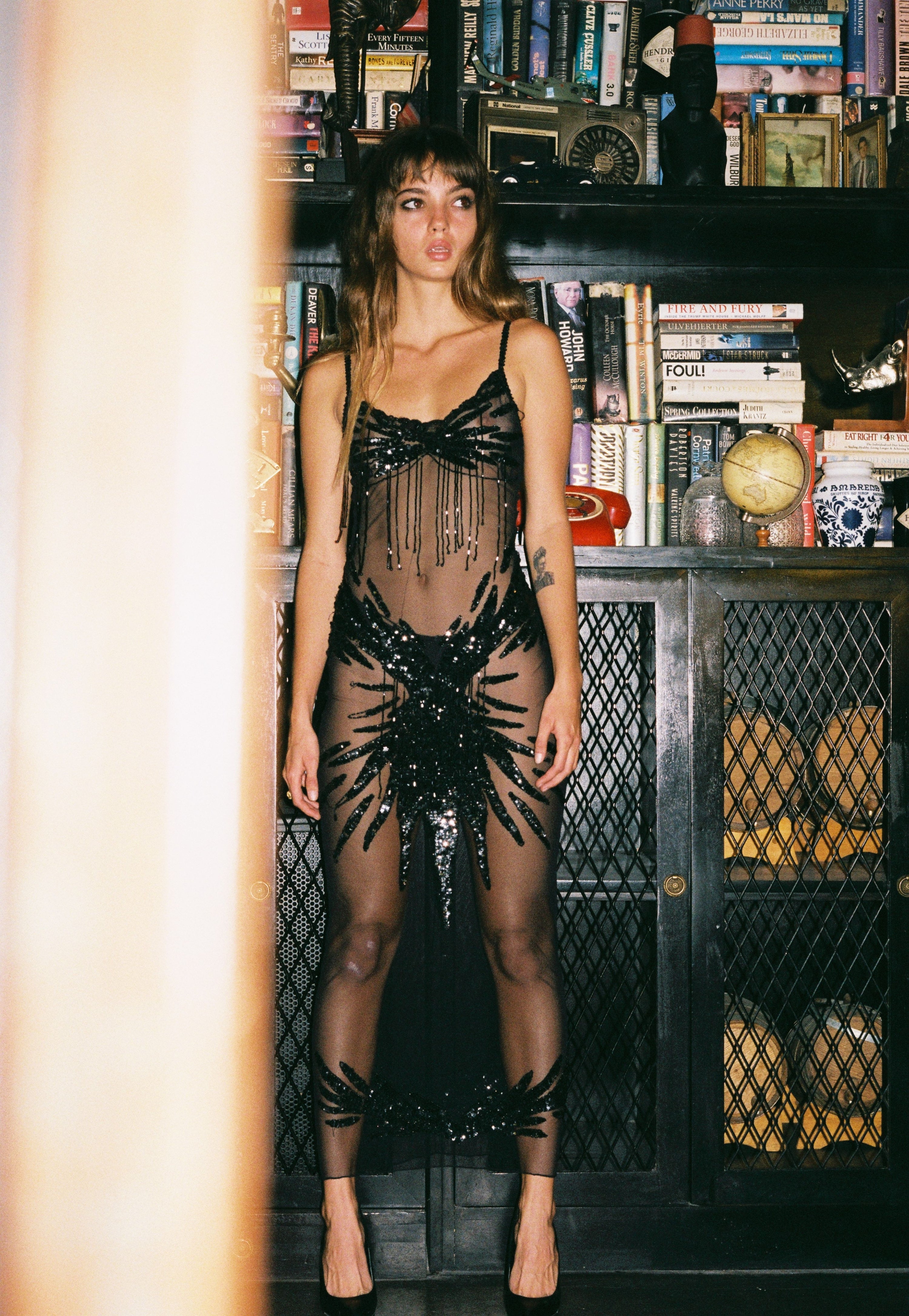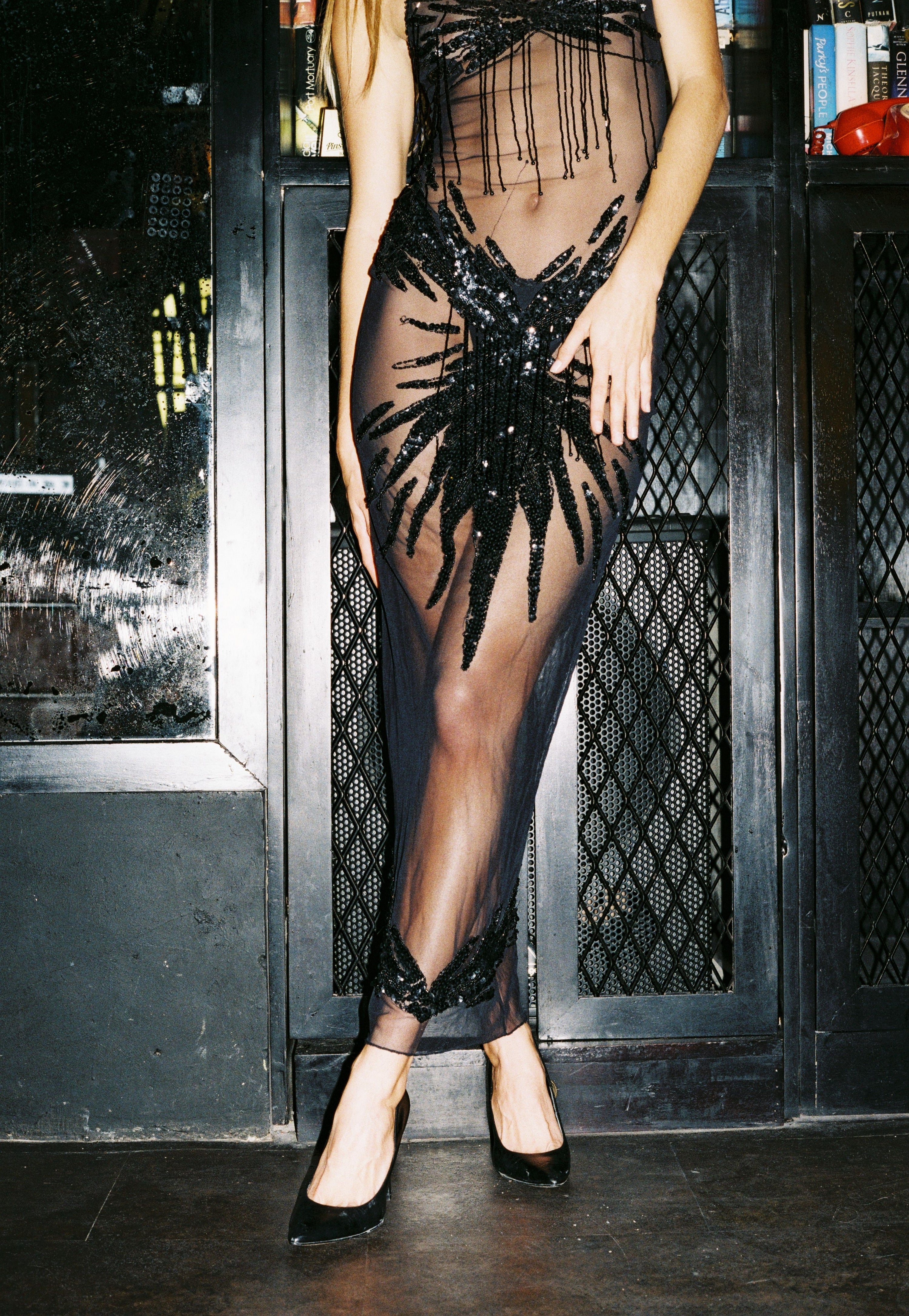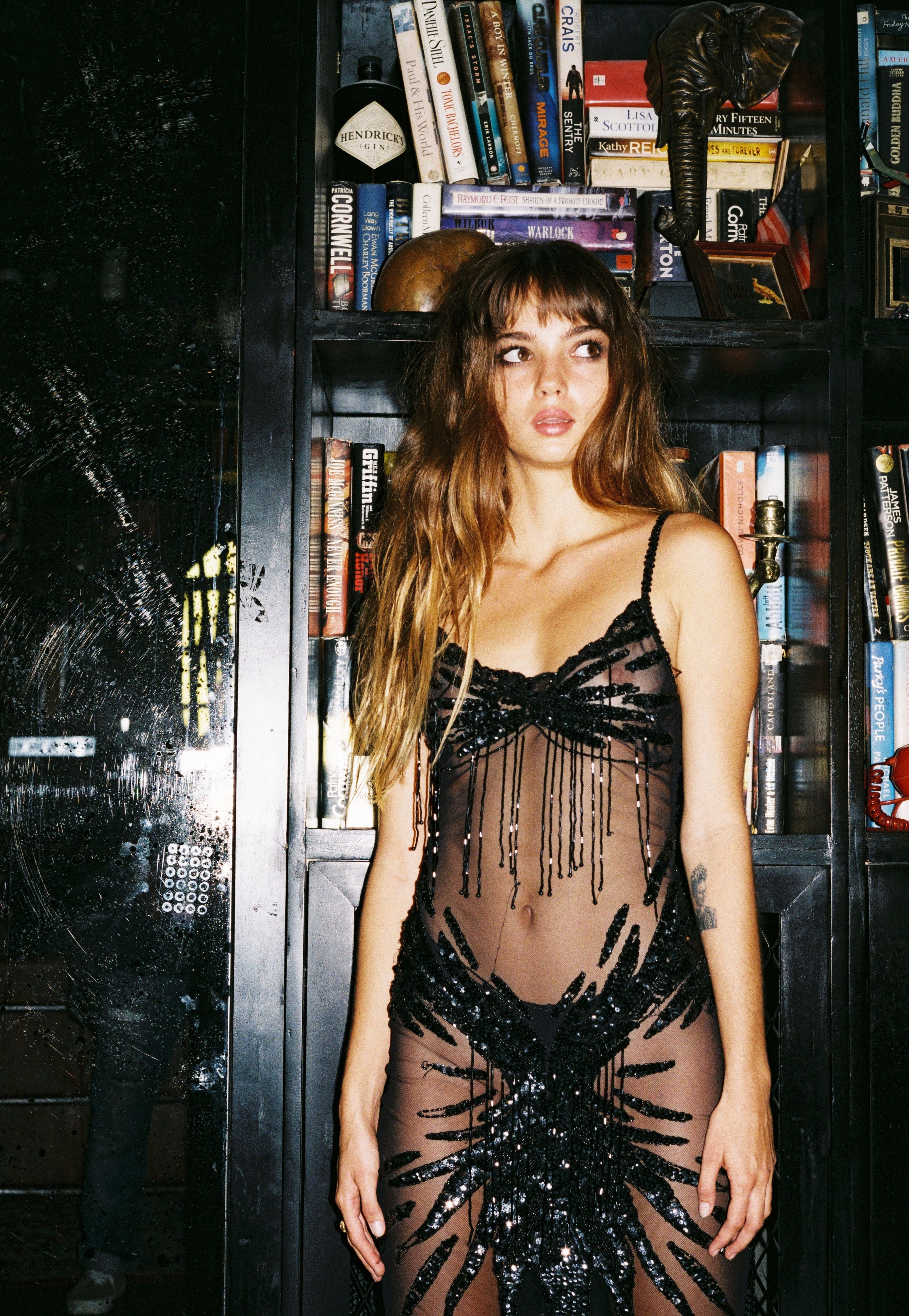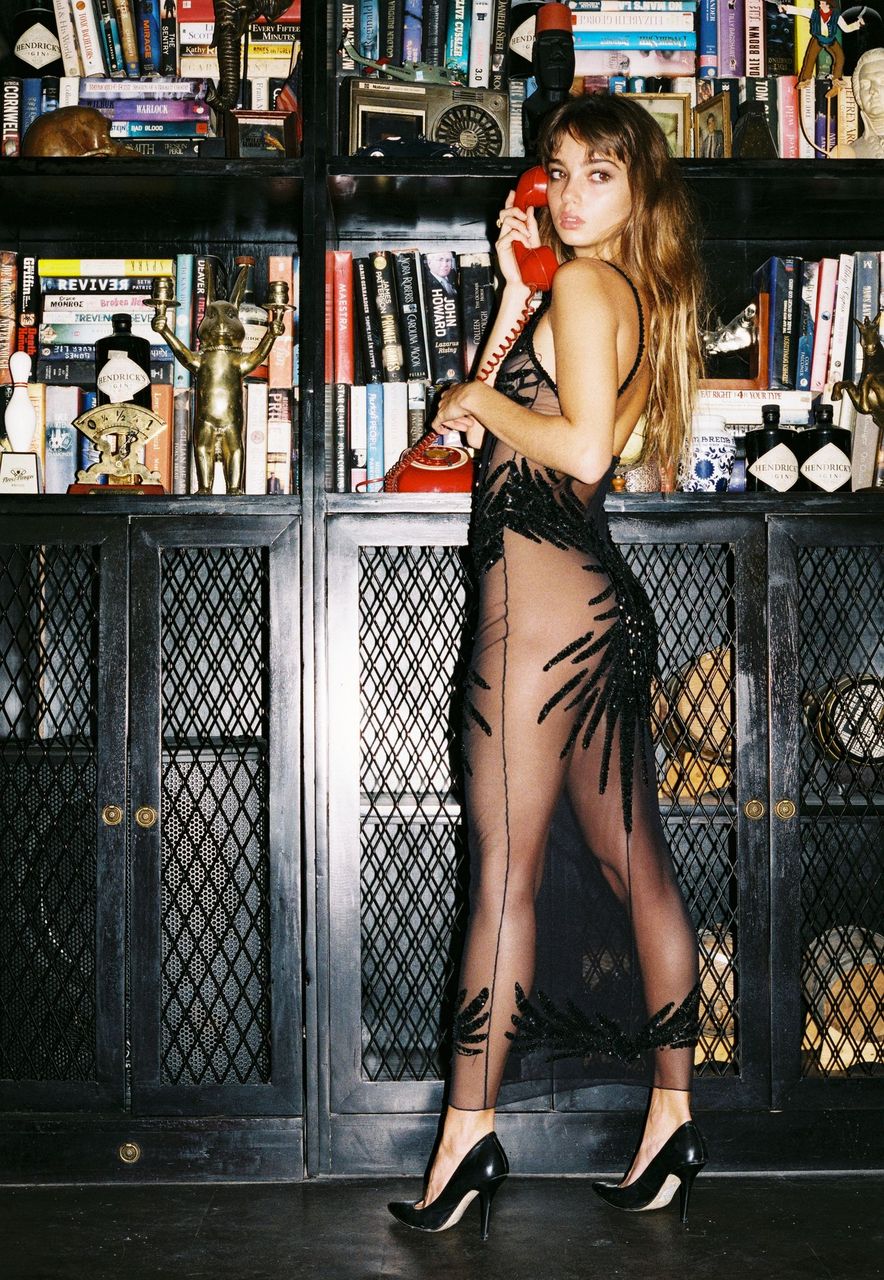 Description
I found this pattern buried in my moms pattern closet (which holds all the pieces she designed in the 90's) and died a little inside. I think it may have been inspired by Cher or another manic dress from the time, but I had to get it made again by our in house tailors.
The phoenix dress is the quintessential piece of "she sins" and a masterpiece of this collection.
If you would like this dress, you can pre-order and send us your size or/and measurements at: customercare@sheisi.online so we can advise for which size will best suit you. The dress is true to size, and the material used is a stretchy nylon mesh.  
Inka wears size S.
EXAMPLE: 
For this dress dimension please email us the below:
165cm tall , 66cm mid waist, 80 upper hips, 87cm lower hips, 75 bust. 
Please allow 2 weeks for this dress to be made and shipped out of our office. 
Shipping Details
We are shipping internationally all the way from Bali, Indonesia.
Unless pre-order, all orders are prepared and shipped within 24-48 business hours. Shipping times will vary for each county, but we find it usually ranges between 5-10 business days. We'll send a tracking number for your order once it is shipped, so you can monitor the live updates.
We charge flat rate shipping based on your delivery address, detailed upon check out.
Ethically designed and made in Bali. 5% of profits go towards the charity of your choice. Please choose your charity at checkout :)