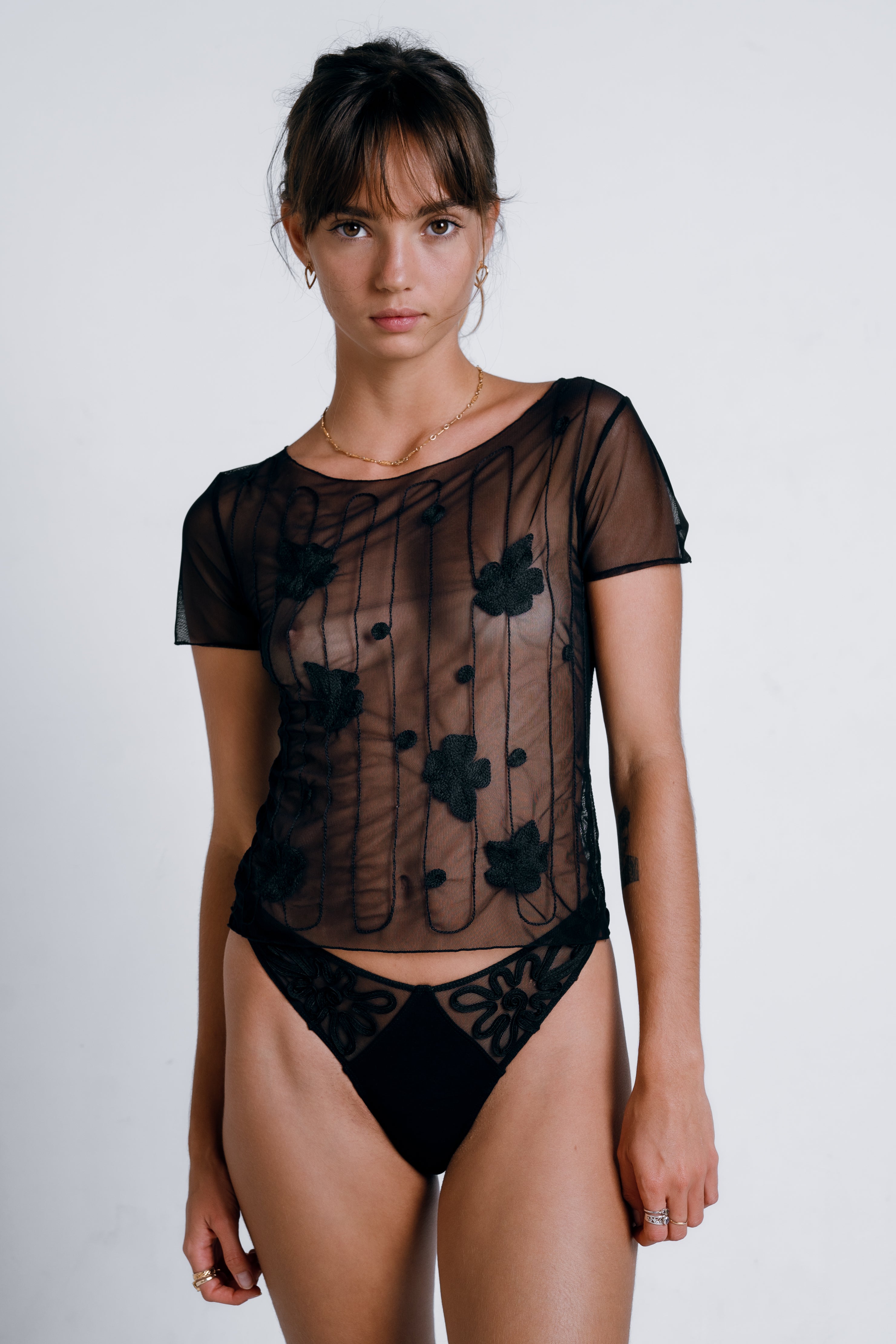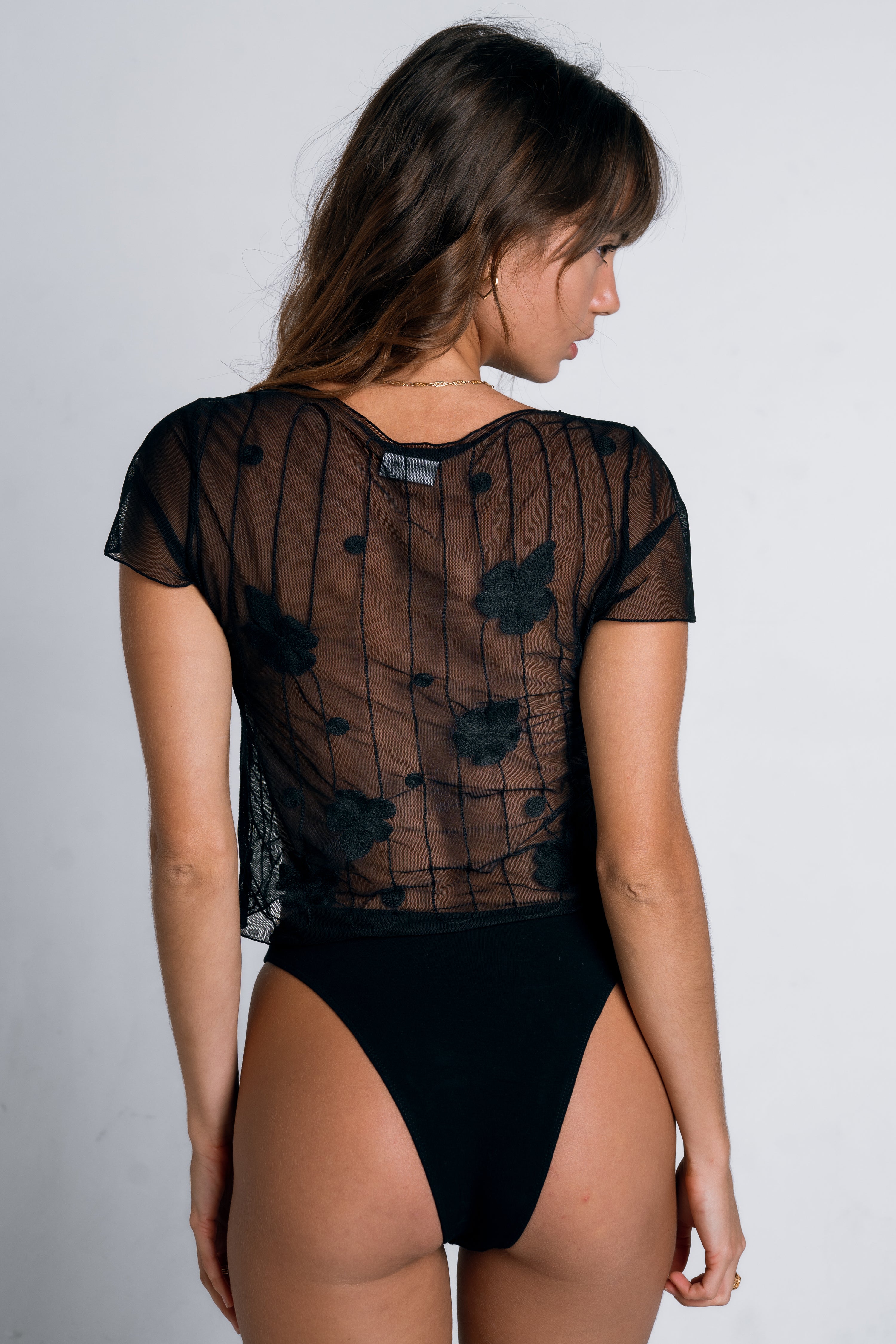 Description
"Abhelha" mesh, hand made embroidery top in black.
Each piece from this collection is hand made using our signature tape work embroidery-like technique, making each piece unique.
Quality net mesh stretchy fabric makes this piece comfortable and flattering.
Inka wears a size XS.
Handmade ethically in our offices in Bali, Indonesia. 
Shipping Details
We are shipping internationally all the way from Bali, Indonesia.
Unless pre-order, all orders are prepared and shipped within 24-48 business hours. Shipping times will vary for each county, but we find it usually ranges between 5-10 business days. We'll send a tracking number for your order once it is shipped, so you can monitor the live updates.
We charge flat rate shipping based on your delivery address, detailed upon check out.
Ethically designed and made in Bali. 5% of profits go towards the charity of your choice. Please choose your charity at checkout :)